I'm going to go ahead and assume that there's probably a pretty big overlap between designers, and people who play board games. Right now, you have the chance to fund a Kickstarter project that combines the two. Fatimah Kabba's The Pitch turns graphic design into a game.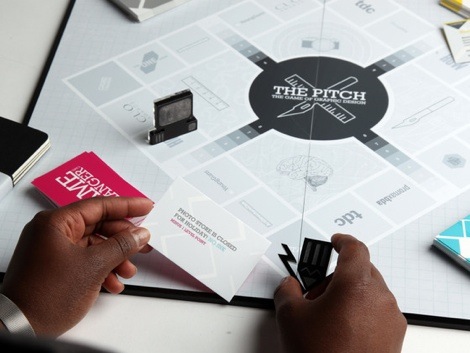 The gameplay itself sounds fantastic. It involves actually sketching out design ideas, and coming up with things like copy and slogans. You'll even have to pitch your concepts to another player who takes the role of the creative director. Not only might this help your non-designer friends gain some understanding of what you do all day long;1 it might actually help you improve skills you will use in real life.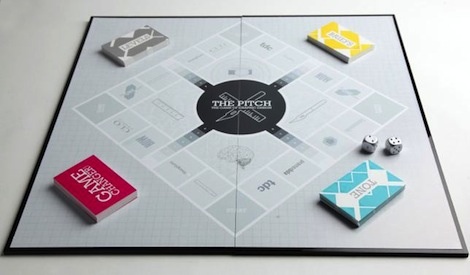 You can see more pictures of the game on Fatimah's blog.
If you pledge 90$ or more, you get the game. Pledge 100$ or more, and you'll get to design a custom game piece that'll be included in your game. For 165$ or more, you get two copies of the game, one for you, and one for a friend.
I really think this could be an awesome game. If you think so too, please help fund it.
Via Josh Clark.
---
Yeah, the game doesn't cover everything designers do. It covers a small part of what some graphic designers do. ↩︎