I've complained about Snow Leopard's "issue" with creator codes. Mac OS X used to open files with the application that created them. Snow Leopard has broken this behavior, which means that it opens all text files with the same application, all html files with the same application, all RTF files with the same application, and so on.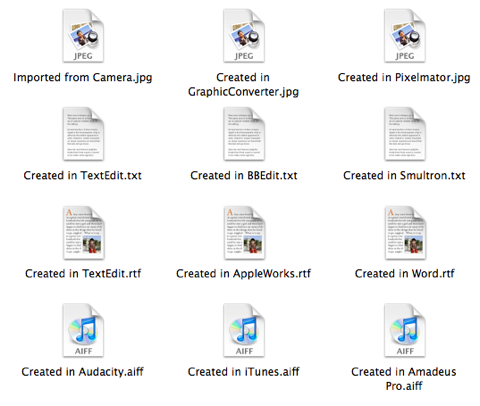 This is a problem.
Fortunately, there's a (temporary) solution. LaunchCodes registers itself as the default application for the file formats you want to open in different applications. After double-clicking such a file, it reads out the creator code and opens the file with the correct application.
It's only a temporary solution because type and creator codes are essentially deprecated. As more and more applications stop setting them, LaunchCodes' usefulness will slowly erode. Right now, however, it will be installed on every Mac I own.
Michael Tsai points out some problems with LaunchCodes, most notably that it doesn't handle files without extensions.
Note: If you buy LaunchCodes, you receive an email with a link. Clicking on the link activates your copy. There is no serial number. To back up your license, you need to open ~/Library/Application Support/LaunchCodes/ and copy the *.launchcodeslicense file to your backup. To activate a new installation of LaunchCodes, simple double-click the file.