Other people will write more insightful things about A List Apart's latest redesign. I generally like it, but I will note one thing: having your site look like it's cut off above the fold is a bad idea in a world where most devices don't show scrollbars anymore.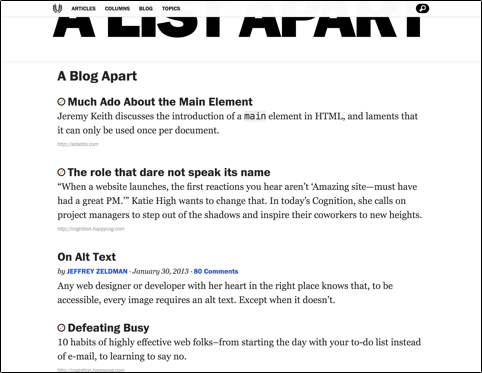 Nope, can't scroll up further than that. That's what the site looks like all the way scrolled up. When I saw the redesigned site for the first time, I automatically tried to scroll up.1 When it didn't work, my immediate reaction was that something was broken.
Granted, the cut-off logo looks pretty cool. Still, this is usually not the kind of reaction you want to evoke in your users.